How to slow down or speed up music tracks and songs
Are you learning a new song? Do you have the music on your phone but can't quite keep up with the beat? The easiest way to slow down or speed up music without losing quality is to use a speed changer app such as Up Tempo. Easily adjust the tempo of any track on your phone without compromising its quality.
Say goodbye to playing the entire track on repeat! With Up Tempo, you have the power to set loop points and focus on specific sections that need your attention. Practice and repeat until you become an absolute master!
How do I add music to Up Tempo?
Just head over to the Google Play and Apple App stores and download the Up Tempo app for free. When you launch the app, you'll be greeted with an example track. Want to add your own music? Simply tap the "+" button, and you're all set to go!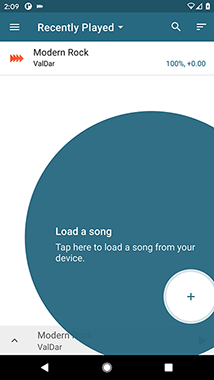 But what exactly is tempo?
Tempo is the heartbeat of music, dictating its speed and rhythm. It's measured in beats per minute (BPM), indicating how many beats occur within a single minute. So, if a song has a tempo of 60 BPM, you'll hear one beat per second.
How do you change the music speed/tempo?
Once you've added a track to Up Tempo, you'll find yourself on the controls screen. At the top you will see a waveform representing the whole track. Below this there are pitch and tempo controls.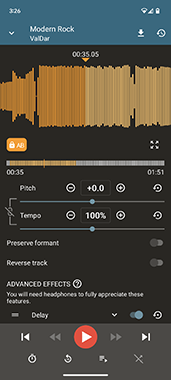 Need a slower pace? Simply slide the control to the left, and watch the music decelerate. Need a boost? Shift it to the right, and experience an accelerated tempo. If you have a specific tempo in mind, just tap the tempo percentage and type in your desired value. For example, if your original music plays at 100 BPM but you're aiming for an 80 BPM groove, set the tempo to 80%. It's that simple!
Not sure where to begin when practicing a new piece? Start at 50% and gradually increase it by 5% increments.
How do I loop a part of a song?
If there is a particular section of a song that you would like to focus on you can set loop points. Just tap the AB button to reveal the marker controls, allowing you to navigate through the waveform. Each tap of the "+" button adds markers at your desired positions. You can then customize the loop range between these markers by tapping on the edit button.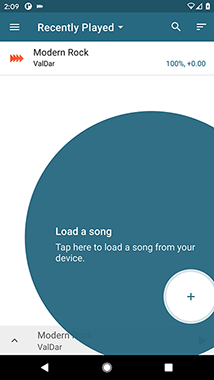 You are now ready to transform the speed of any song. Up Tempo also offers a range of other editing capabilities, including pitch adjustment, equalizer controls, reverb, and much more. You can download it from the Google Play and Apple App stores.